I've been sketching out an app that "crowdsources" GIS data.
According to Wikipedia,
A geographic information system (GIS) is a system designed to capture, store, manipulate, analyze, manage, and present spatial or geographic data.
My inspiration is Hoodmaps, which @levelsio kindly wrote an in-depth post about.
Armed with a solid example for something that I thought I could work with, I got to work.
The problem
In general, property delivers value to people by doing something. It can do all sorts of things, but my first pass was to try to figure out the relationship between buildings and parking lots. Eventually I realized I needed to be able to "tag":
parking lots
buildings
green space (useful)
legally required but otherwise useless green space (building setbacks)
streets
and maybe more some day.
I've got a working hypothesis that we've built our cities based off of some insane rules, one of which being "lets put surface parking lots everywhere."
I contend that a surface parking lot close to an economically productive stretch of property (like a walkable downtown) is a very poor use of resources.
Lets look at a quick example from my home town, Golden, CO: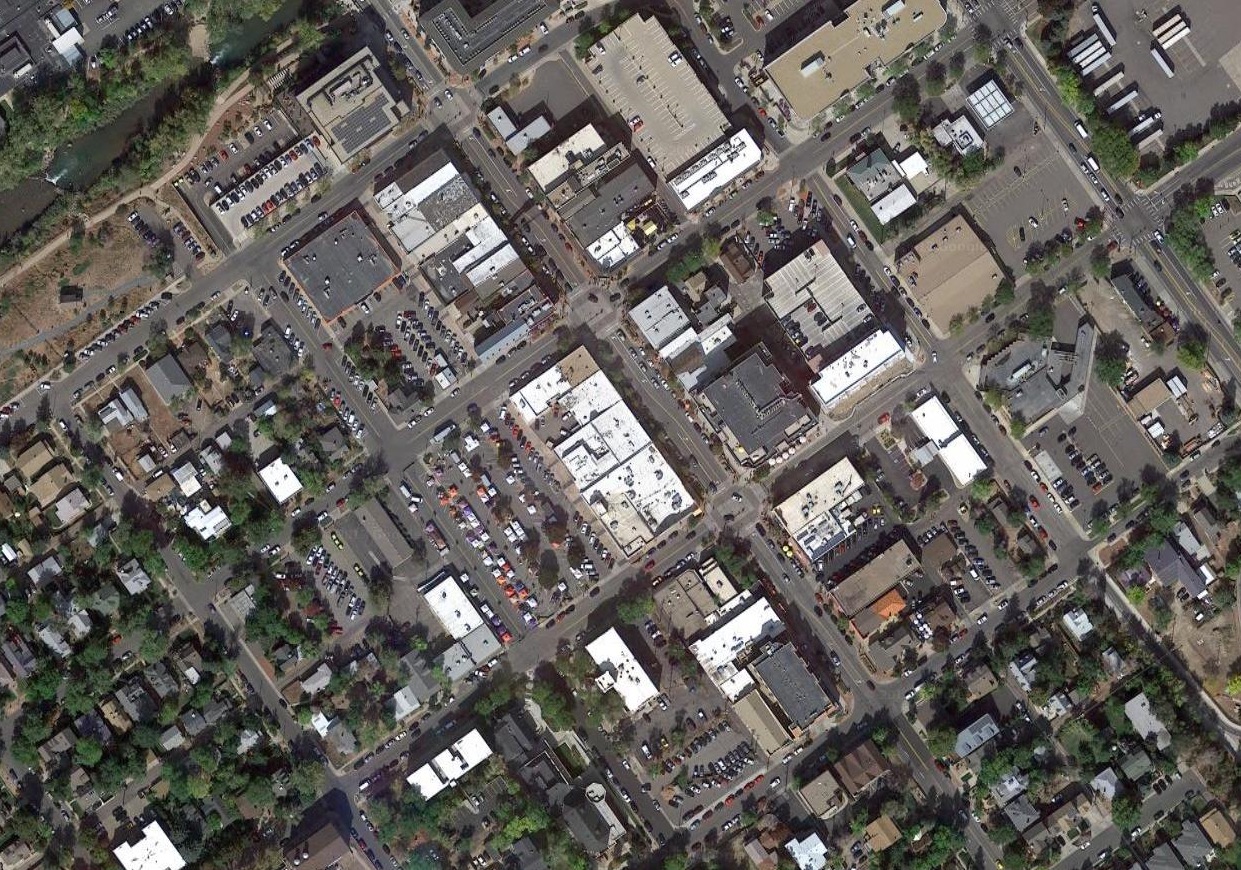 Hm. Doesn't reveal too much, does it?
Maybe it would be nice if we could color-code the map by land use?
The solution
Lets take another look, through the lens of crowd-sourced GIS data: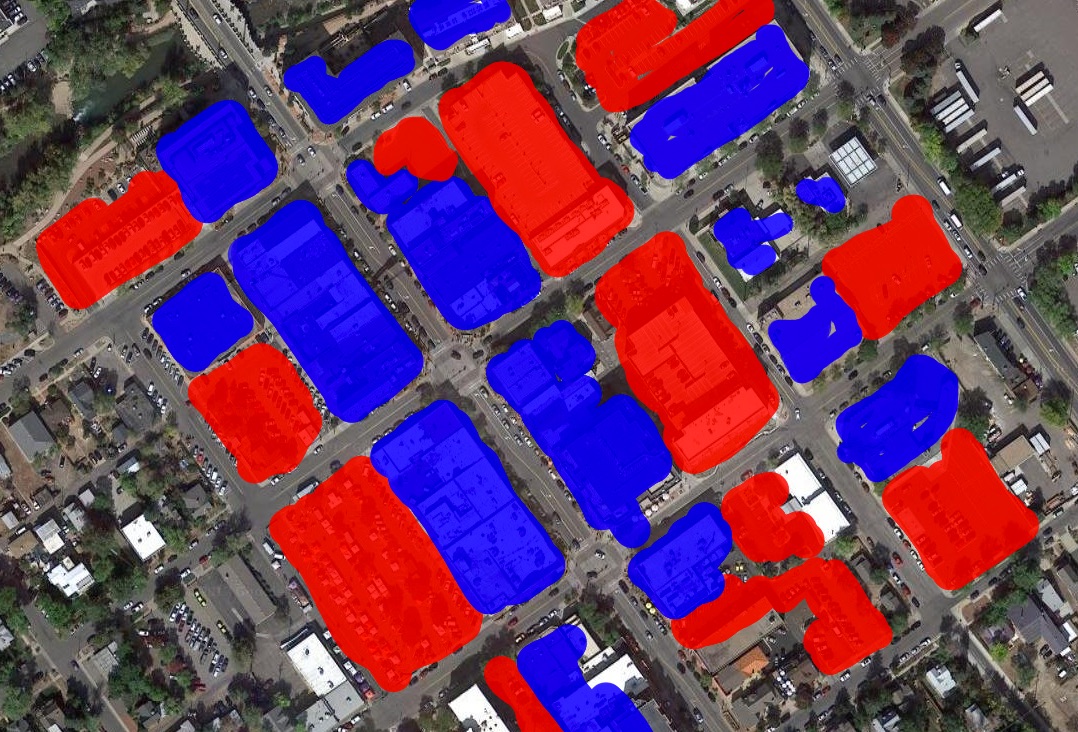 >> Read more