Index of this series:
As you run into problems (and others) let me know. I'd like to collect a broad swath of the errors folks run into, and the solutions, so they don't get too caught up.
Here's a quick index of what's in this guide:
Traceback... cannot load such file -- pry
This seems like an intimidating error message at first.
It's not. The error just says:
Dear user, you've asked me to import code to run these tests, but I cannot find the code you require.

The code I was looking for (and cannot find) is called pry
Pry is an amazing tool. You'll soon come to love it. In the mean time, just install it. It's a ruby "gem" so you use the gem install <gem_name> command.
In your terminal, run gem install pry and then run the tests again.
Cannot open atom from the terminal
You may need to install the Atom Shell Commands. Atom makes it super easy to do this: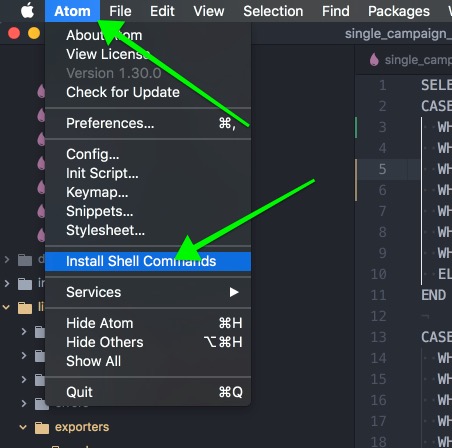 >> Read more